RESTORE: WeaRablEs for Stroke FuncTiOn in the NatuRal Environment
Objetivo
One of the most frequent consequences of a stroke is arm and hand motor impairment. In fact, more than 60% of stroke survivors have motor impairments on one side of the body, which may limit participation in everyday activities and quality of life. To date, only few studies look at what influences motor recovery, apart from capacity.
This study aims to better understand what influences how stroke survivors choose to use the more affected arm and hand in everyday activities, such as confidence in using the arm or positive social interactions.
We are looking for stroke survivors with difficulties moving their arm or hand.
Palabras clave: stroke; rehabilitation; arm; health technology
Sitios de estudio
1540 Alcazar St 90089

18 +
Eligibility criteria:
We are looking for stroke survivors who are not currently receiving rehabilitation.
If you are interested to participate in this study, please contact Marika Demers by email (demers@pt.usc.edu)
¿Qué hay involucrado?
Duración del ensayo
The study will involve 2 experiments: 1 in-lab experiment and 1 experiment at home lasting 3 weeks.
Procedimiento
Clinical assessments (mental and physical fitness)

Arm behavior monitoring through activity trackers

Daily surveys
Compensation
Compensation is available for successful completion of study visits.
Cobertura de gastos médicos
Study-related tests and procedures are covered.
Elegibilidad
Criterios de inclusión
---
Unilateral stroke
Aged more than 18 years old
Read and communicate in English
Criterios de exclusión
---
Currently receiving rehabilitation services
About This Study
This study involves a new way to measure arm and hand use during everyday activities at home and in the community. Arm and hand behavior will be monitored from activity monitors (i.e. sensors) wore at the wrists with daily surveys delivered on your smartphone. This study will help us better understand how stroke survivors choose to use their more affected arm and hand or not to do daily activities.
Equipo del Programa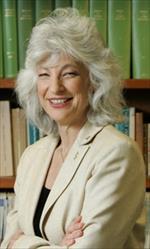 Investigador Principal
Carolee Joyce Winstein, BA, BS, MS, PhD
For questions about this study, contact:
Dr. Marika Demers
1540 Alcazar St., Los Angeles (CA), 90089
323 442-1196
IRB number: HS-20-00015
Study posted on: TBD
Recruitment period: August 2020-July 2021
We respect your privacy!
Toda la información que usted nos dé será guardada en una base de datos segura y protegida. Toda la información que usted decida compartir se mantendrá de manera confidencial y privada. Lea la Política de Privacidad de la universidad University of Southern California aquí.