Tracking the Risk for Alzheimer's Disease using the APT Webstudy
Purpose
The Alzheimer Prevention Trials (APT) Webstudy is designed to accelerate enrollment into Alzheimer's clinical trials by identifying and tracking individuals online, who may be at higher risk for developing Alzheimer's. The Alzheimer's Association estimates that 5.5 million Americans age 65 and older are currently living with Alzheimer's dementia. It's believed these numbers will increase by almost 30% to over 7 million people by 2025, where it's the only top 10 cause of death that cannot be prevented, cured, or even slowed. The APT Webstudy is open to anyone over the age of 50. The goal of the APT Webstudy is to develop an online group of individuals who will allow their memory and thinking test scores to be tracked over time. Participants will have the opportunity to take online tests to assess their memory and thinking skills, gain access to their scores, and be notified of opportunities for in-person assessments and clinical trials aimed at preventing dementia. These in-person visits will be offered through the closest clinical site to participants.
Keywords: alzheimer, apt webstudy
Study Sites
This is a virtual study. Participation is not limited to a location.

50 +
What's involved?
Number of visits
Quarterly (or every three months), all accessible online
About This Study
Joining the Alzheimer Prevention Trials (APT) Webstudy is easy, free, and the intial registration process should take you about 30 minutes to complete. The steps to joining the APT Webstudy are outlined below. Please visit the website to get started!
To begin:
Interested individuals will need to create an APT Webstudy account online by providing their email address and basic personal information.
In addition, you will be asked to review a consent form found in your online portal. Once you agree to participate, you will be asked to complete some brief questions about your life and medical history.
Next, you will be asked to complete online tests to assess your current memory and thinking abilities. These computerized tests will take about 20 minutes to complete and will help us to identify and track individuals who may be at higher risk for developing Alzheimer's.
Next: Because we want to track cognitive performance overtime, we will ask you to log back onto your account approximately every 3 months to retake the memory and thinking tests.
You will receive reminder messages via email about updating your online profiles and when to return for the quarterly visits to retake the memory and thinking tests. These quarterly visits should take about 15 minutes to complete.
If we notice changes in your memory performance that show a possible increased risk for developing Alzheimer's, you may be invited to visit a research clinic in your area to have further evaluation performed. This further testing will be at no cost to participants. Clinical site staff would perform testing that might include blood tests, brain scans and additional memory assessments, which will help us see if you have any brain changes known to be associated with developing Alzheimer's.
If eligible, you may then be provided the opportunity to enroll in a clinical trial aimed at preventing the cognitive decline associated with Alzheimer's.
Lastly: By joining the APT Webstudy, you will be given the scores of your memory tests, and will be able to see any changes to your scores over time. Participant information will always remain safe and private.
Study Team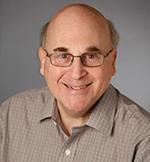 Principal Investigator
Paul Aisen, MD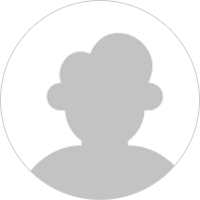 Principal Investigator
Jeffrey Lee Cummings, MD, ScD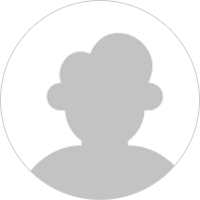 Principal Investigator
Reisa A. Sperling, MD, MMSc
For questions about this study, contact:
- APT Webstudy Team
1-858-877-3135
IRB number: HS-17-00746
Study posted on: TBD
Recruitment period: Ongoing
We respect your privacy!
All the information you give us is stored in a secure, password protected database. All the information that you choose to share will be kept private and confidential. Read University of Southern California's Privacy Policy here.